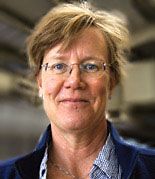 Sarah Noss
Executive Director
Sarah Noss is a native of Santa Fe and brings decades of experience in both organizational advancement and program development to the Santa Fe Conservation Trust.  After graduating from Stanford University, she returned to Santa Fe, where she worked for many years in advertising as vice president of Creative Images.  After a brief stint in Paris, she came back to the States and ended up in Chicago for almost a decade where she worked in advertising and promotions in the publishing industry.  She returned to Santa Fe in the early 90s and worked for a variety of nonprofits as a writer, consultant, fundraiser and grant writer.  She worked for four years at St. Vincent Hospital Foundation and was responsible for raising the money for the Healing Garden at the Cancer Treatment Center and for creating and funding the Doula Program of childbirth assistants.  She helped to fund the Sexual Assault Nurse Examiner unit at the hospital and worked on the capital campaign for the renovation of the OB/GYN unit.  After the hospital, Sarah was the development director at Cornerstones Community Partnerships, an historic preservation nonprofit, and from there became the executive director of the Santa Fe Farmers' Market Institute, where she served from 2005 to 2013.  During her tenure, the $5 million Farmers' Market Building in the Railyard was conceived, funded and completed.  She also initiated the Institute's programs to support the farmers of northern New Mexico and getting fresh food to as many people in the community as possible.  Prior to becoming the executive director at the Santa Fe Conservation Trust in 2016, Sarah worked as a nonprofit consultant, helping Kitchen Angels conceive and implement its $1.3 million capital campaign to purchase and expand its facility.
Melissa Pardeahton Houser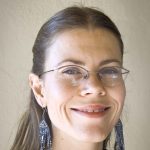 Land Program Manager
Native to Santa Fe Melissa is grateful to assist the Santa Fe Conservation Trust in preserving and connecting her local stomping grounds.  In addition to the conservation and stewardship experience gained working for SFCT, Melissa has experience in the areas of financial administration, office management, database system administration, customer service and marketing.  With a Master of Philosophy from Trinity College Dublin, Ireland and a Bachelor of Arts from Pitzer College Melissa obtained solid training in research, writing, proofreading and analysis.  Melissa's background in theatre and sales give her exceptional communication, organizational and computer skills.  An avid outdoors woman, researcher, environmentalist, and vegan chef, Melissa offers an educated, youthful, enthusiastic voice to the community.
McAllister Scott Yeomans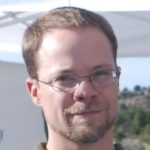 Office Manager
A native Santa Fean, McAllister grew up in Galisteo where he learned to love the land; he went on to graduate from St. John's College in Santa Fe, where he learned to love old books. Previous to his employment at SFCT, he spent eight years involved in printing, editing, research and graphic design.  McAllister looks forward to working in land conservation and occasionally being allowed to play in the dirt.
Mary Pat Butler
Executive Assistant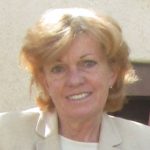 Mary Pat Butler has been involved in the non-profit world for over 25 years, most recently as Director of Development at St. Michael's High School.  Her experience includes fundraising, special events and public relations.  She also works part time as a legal assistant with the law firm of Timothy L. Butler and is an active member of the Rotary Club of Santa Fe.
Tim Rogers
Trails Program Manager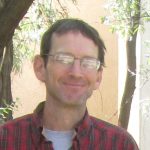 Tim Rogers is well-known in the Santa Fe area for his involvement in organizing "Community Cruise" bicycle rides, and more recently creating the Santa Fe Metropolitan Bicycle Master Plan, which was adopted by City and County officials in 2012.  Tim has Master's Degrees in Community and Regional Planning as well as Latin American Studies from the University of New Mexico, and brings over twenty years of experience working in the public sector, including roughly five years each for the New Mexico Department of Health and the New Mexico Department of Transportation, where he served as our state bicycle-pedestrian coordinator from 2003-2008.  Tim has an additional eight years of experience working as a planning consultant to the New Mexico Department of Health, the Santa Fe Metropolitan Planning Organization, UNM's Prevention Research Center, and community partners around the state to help New Mexicans plan for and promote walking and bicycling as "active transportation."  In 2016, Tim was honored for his long record of local advocacy work with the "Gail Ryba Bicycling Advocate of the Year Award."  At the end of 2015, Tim received national recognition for his statewide work to promote physically-active transportation in the form of the National Association of Chronic Disease Directors' "Cullen Award."